How will we gain access?
It's the best day of the week!! Cleaning day! It's my favourite day. Is it yours? But it's just dawned on you that you are going to be out when your cleaner arrives. Maintaining a secure home at all times is so important and hiding a key under a pot plant, or under the front door mat is a sooo yesterday. Let's face it. Everyone knows that's where you would find a hidden key.
We have been recommending these key safes to our clients. They are portable and can be installed in a number of places. Our favourite is the meter box. It's a 3 digit combination code to get the key out. What a genius idea.
With a key safe similar to this installed at your house you can be sure that your home is left secure if you are out and need to give your cleaner access.
We first installed ours after Mr13 was locked out of the house on several occasions. Left his keys at home, lost them numerous times etc so after replacing his set of keys a few times I looked for a better solution. It's proved handy when I've headed to the letterbox and the dear Miss3 locked me out. Mini freak out and remembered the key safe! Winning.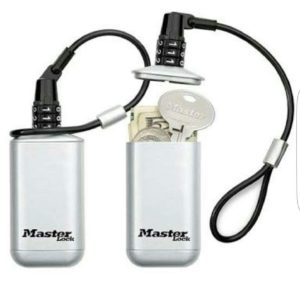 All you need to do is provide the combination with your booking and your cleaning fairy can sneak on in!
#gainaccess #security #cleaningday #maidinthehills