Organising and Decluttering Service
Maid in the Hills have been for sometime now offering clients these services where needed and have had great success. We would proudly like to present to you our "Organising and Decluttering Service"!
---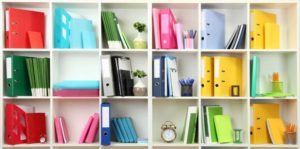 These services include:
* Sort, tidy or remove accumulated clutter
* Arrange for the disposal or storage of excess goods
* Reorganise kitchen cupboards and pantry
* Colour coordinate, season arrange and tidy your linen cupboard
* Rehang, refold and reorganise your clothing
* Rearrange books and items on bookshelves
* Sort and organise your CD, video and DVD libraries
* Reoganise your home study and filing
* Reorganise your bathroom and laundry cupboards
* Rearrange furniture to make your home more efficient
We can work on one area at a time or make a whole house transformation while you sit back with a coffee and relax as your home is organised by our experts. Your home will become organised and tidy and when we finish the service, you will have that brand new, clear and fresh feeling again. We are also happy for you to stay involved in the whole process so you don't feel on edge with the transition.
+++ ADD a spring clean of the area with our expert cleaning team at a reduced package price +++
Treat yourself, or someone special, to a beautifully organised home.
Next Steps…
To make a booking or to obtain a free, no obligation quote on your cleaning needs please get in touch.
#organising #decluttering #organised #clutter #clutterfree #maidinthehills #professionalorganiser #expertorganiser #expertclutterfree